When it comes to website development, WordPress is one of the most preferred CMS development platforms worldwide.WordPress is one of the most flexible, versatile, and highly adaptable development platforms that offer a unique and seamless experience to users. It is also a secure, robust, and feature-rich platform to build a wide range of websites including blogs, e-commerce websites, online portfolios, business websites, and others.There are many WordPress site ideas you can explore to utilize the potential of this powerful platform.All you need to do is to hire a WordPress development company with a proven track record in your industry vertical.Do you know that 43% of all self-hosted websites are made using WordPress?
What is WordPress?
Let's understand in brief about WordPress and then we will discuss the types of websites you can build with WordPress.
WordPress is one of the leading content management systems that has carved a niche for itself by offering a wide range of benefits to businesses and enterprises.
It has thousands of free and paid themes and plugins to build a highly scalable, robust, and versatile website. You can build a highly customized website as per your business requirements.
You can also build a content-driven website by creating content in the back end. WordPress will then present your content in a user-friendly and easy-to-navigate interface to your audience.
In this post, we will discuss a few WordPress website ideas that you can think of to build your next website to make it profitable and successful.
10 Most Profitable WordPress Website Ideas for 2023
1. Blog or Personal Website
The irony is that WordPress was conceptualized for personal blogging only. It was one of the most promising platforms for blogging. Also, it is the most common use of WordPress across the globe.
When it comes to personal blogging, WordPress is the name that comes to anyone's mind.
WordPress allows a high level of customization if you want to develop your personal blog. Not just a blog, if you want to create your personal website with your credentials, you can easily develop it.
There is a wide range of personalization options WordPress offers to make your website highly impressive, awesome, and feature-rich.
For example, if you are planning to marry sometime and want to develop a temporary wedding website, you can make one with all details such as a personal invitation page, venue details, personal photographs, videos, and others.
Also, you can create a family website with all good memories such as pictures, videos, stories, and other things.
2. Business Website
Do you have a business? You can have a WordPress website for it. It is another great idea for websites with WordPress. No matter which industry you fall into, you can have a business website with all the features and functionalities that you will find on any other website.
You can have separate pages for about us, hiring, services, products, and other things. You can add forms, payment gateways, and other crucial features to your website as well.
WordPress is the right platform to develop a secure, functional, and high-end business website that looks professional and aesthetically appealing.
3. Personal Portfolio
If you want to showcase your case studies and other previous works online to your potential customers, you can go for a WordPress portfolio website.
You just have to share the link to your website with your prospects and it will do the magic for you.
4. Podcast Websites
Podcasts are the new normal in today's digital era. People love to listen to good stories, articles, and news while driving or cooking where they can continue their work while listening.
You can create a dedicated podcast website that looks professional and highly sophisticated with WordPress. It has special plugins and themes to make your website successful in no time.
5. Online Store
The global e-commerce industry is growing with leaps and bounds, especially after Covid-19. If you have something to sell, you can build an e-commerce store with WordPress.
Developing an e-commerce website with WordPress is highly straightforward and easy. There are no technicalities involved in it. WooCommerce is a WordPress-powered e-commerce development platform that you can use to start an online store.
You can sell products or services to your customers. You can also add multiple payment gateways and shipping tracking features to the store. You can hire a professional WooCommerce developer to build an e-commerce store from scratch.
6. Dropshipping Website
Another growing website idea is dropshipping. You will not need much investment to build, run, and maintain a dropshipping website.
Dropshipping websites are types of online stores that allow you to sell products, but they are shipped directly by the sellers.
You don't have to worry about inventory management, stock management, and other headaches. You can sell a wide range of products to your customers in a more cost-effective way.
7. Affiliate Website
Developing an affiliate website can turn things in your favor. In today's digitalized era, affiliate websites can help earn revenues without much effort and costs.
We all know how affiliate marketing works. It is a specific referral arrangement where a seller pays you a commission when someone buys a product from your referral link.
The affiliate industry is a huge one. You can develop a common website or you go for a particular niche and start earning. You can find a wide range of affiliate programs online for sign-up.
Some famous affiliate programs are Amazon Associates and ShareASale.
For example, you can develop a website that reviews healthcare products or new smartphones and other programs.
You have to place a referral link at the end of the review and if a user buys a product from that referral link, you will get a referral fee from the seller.
8. Coupons Website
You must have come across such websites where you can get discount coupons for popular brands such as Amazon, eBay, Flipkart, and others. You can facilitate deals and coupons for your customers and you can get fees from the sellers.
Not just that, you can monetize your coupon website with affiliate links, display ads, and memberships.
It is one of the types of WordPress websites that doesn't need much investment and maintenance.
In fact, you can automate the whole website where businesses can submit deals and coupon-related information directly. You can earn profits with user-generated content.
9. Online Marketplace
A marketplace website is a platform that allows multiple sellers to sell their products. Customers can visit the website and buy products and services easily. You can get a commission for each sale that happens through your marketplace website.
With WordPress, you can easily make a feature-rich, functional, and comprehensive online marketplace for a particular niche or a common one.
The best part of online marketplaces is that shipping and delivery-related things are taken care of by sellers.
10. Reviews Website
People love to read reviews and feedback. Millennials love to check out reviews before buying things online. How about developing an end-to-end, secure, and highly functional reviews website with WordPress?
You can make a reviews website for a specific niche or a general one. Add features that users can write their own reviews to monetize the website from user-generated content. You can monetize your website with display ads, affiliated marketing, and sponsorships.
Conclusion
WordPress is a powerful website development platform to build highly scalable, feature-rich, and secure websites. All you need is unique WordPress site ideas and dedicated WordPress developers to start with.
Evaluate your idea and pick one that you are passionate about and start working on it. WordPress will be there for you to make your idea successful. Write your business's growth story with WordPress.
Hire a WordPress developer from Best Remote Team and let him leverage his expertise to develop the best WordPress websites.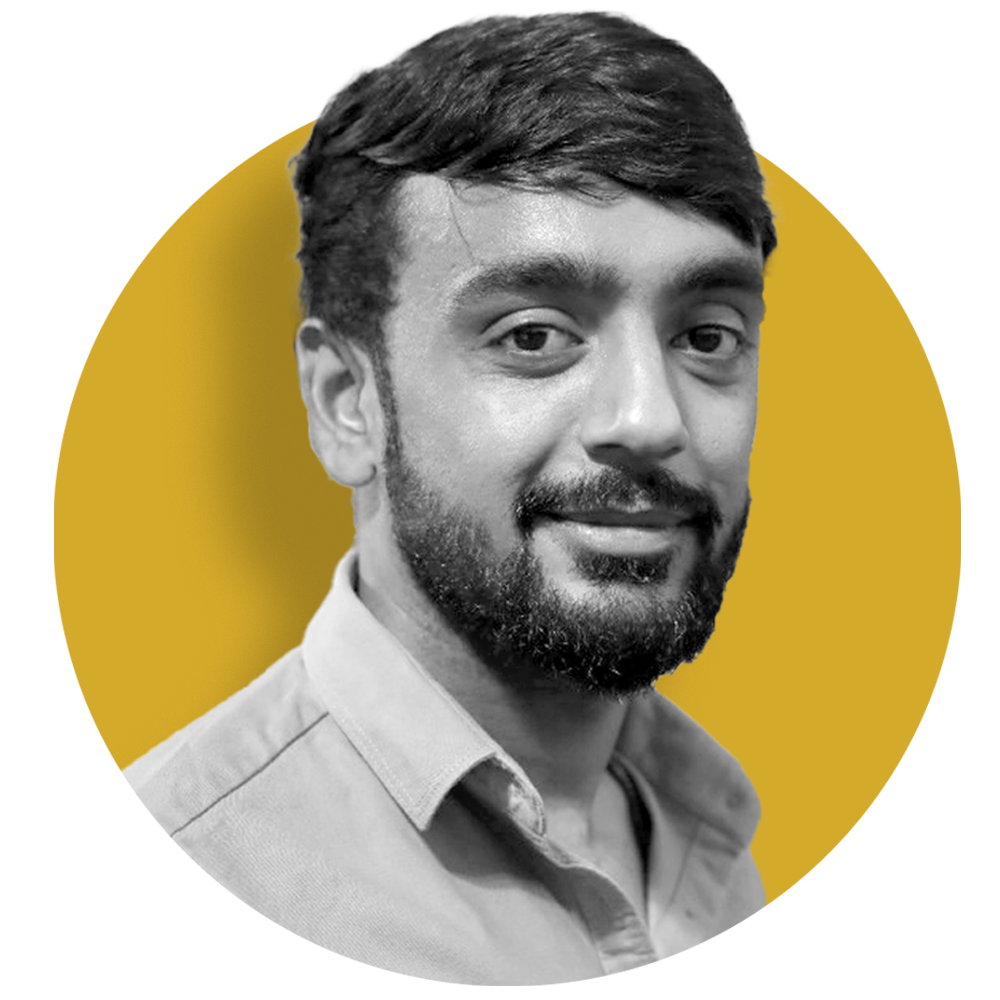 Jatin Savaliya
Content Marketing Specialist
I'm working with Best Remote Team, which is an India-based company that provides dedicated remote developers on an hourly and monthly basis. I'm a tech enthusiast and write content to give readers the lowdown on different technologies and their related trends.