Mobile Game Development Approaches
You can build a mobile game with an engine or without one. You might want to choose the approach that best fits with your requirement. Here, we will discuss how each of these approaches works.
The game engine is the one that caters to all the heavy lifting that needs to be done while building an application. While the game engine manages the core work, you will need to fit things in and manage the smaller aspects.
We will look at both approaches briefly.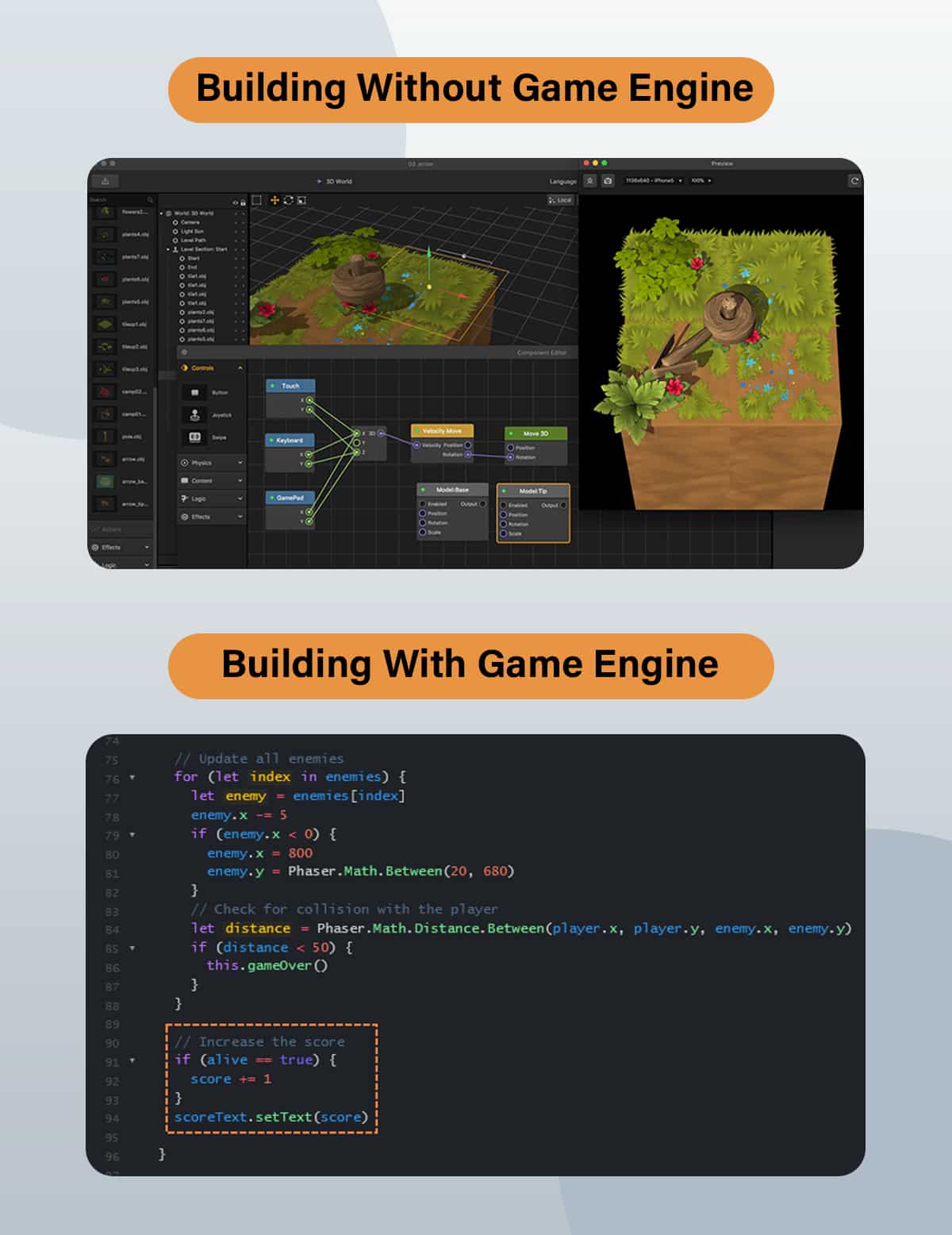 Building Without Game Engine
Small, straightforward games that require minimal intervention from the users do not require a game engine. You can create apps without the heavy background and without the engine. For example, in a crossword game, you don't need extra components to complete the animations or graphics. That's why you can complete the game without a game engine.
Building With Game Engine
Games that require animation, 3D structuring, or heavy lifting require the engine. For example, when you add the latest technologies like Artificial Intelligence, you might want to add a game engine to the development.
Unity and Unreal are the two most popular game engines that strive to help you deliver well-defined game applications.
However, you can also use the Flame engine which can help with developing mobile applications.