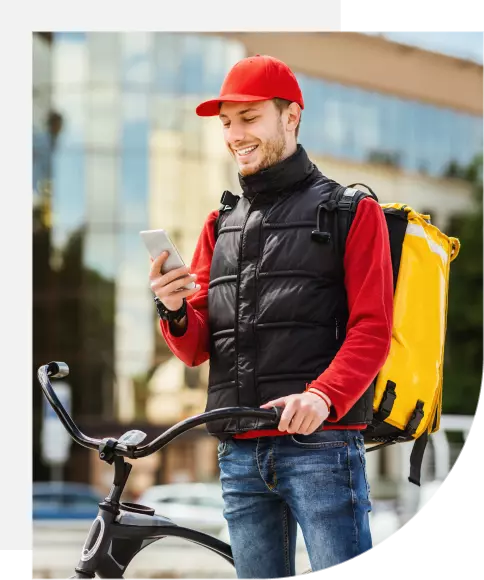 On-Demand Courier App Development Business Problem
In this fast-paced life, courier deliveries have become a vital part of many businesses. From goods to parcels to sensitive items, we cannot survive without courier delivery services. However, sometimes, courier businesses have some challenges that might delay the deliveries and create issues. As these challenges are due to human-operated processes, we must find automatic, technology-driven solutions to eliminate these problems from their roots.
By completely automating the processes and operations, you can ensure on-time deliveries, superior order management, and order dispatching management. Also, you can track the couriers and find the shortest routes to meet the deadlines.
At Best Remote Team, we have a team of courier app developers who possess sheer expertise in the domain and believe in offering industry-specific mobile app development. They will first understand the key pain points, research the audience and competitors, and then come up with the best solutions that perfectly address the issue. We came up with a robust courier delivery app that perfectly takes care of all the challenges and pain points.
Looking for a Great Partner?
The Challenge
Here is a list of challenges we faced during the courier delivery mobile app development process.
Poor Efficiency
The existing collaboration system was not much effective and had poor efficiency and productivity.
Average User Experience
There were many delivery, dispatching, and tracking issues that led to poor user experience.
Automated Processes
The client wanted to automate their processes and operations to mitigate the risks and streamline the whole delivery system.
Feature-Rich Android App
The client wanted to develop an Android app with highly advanced features such as an admin panel, real-time tracking, delivery fleet updates, push notifications, and others.
Real-Time Courier Tracking
The client wanted to track their courier delivery fleets in real-time to ensure quick deliveries.
Top-Notch App Security
The client also wanted to apply top-notch security measures at place to ensure the app's security.
Discuss Your Project with Our Experts
If you are looking for the right ears to listen to and discuss your brilliant demand courier app idea, we are the one.
Drive your Business with Us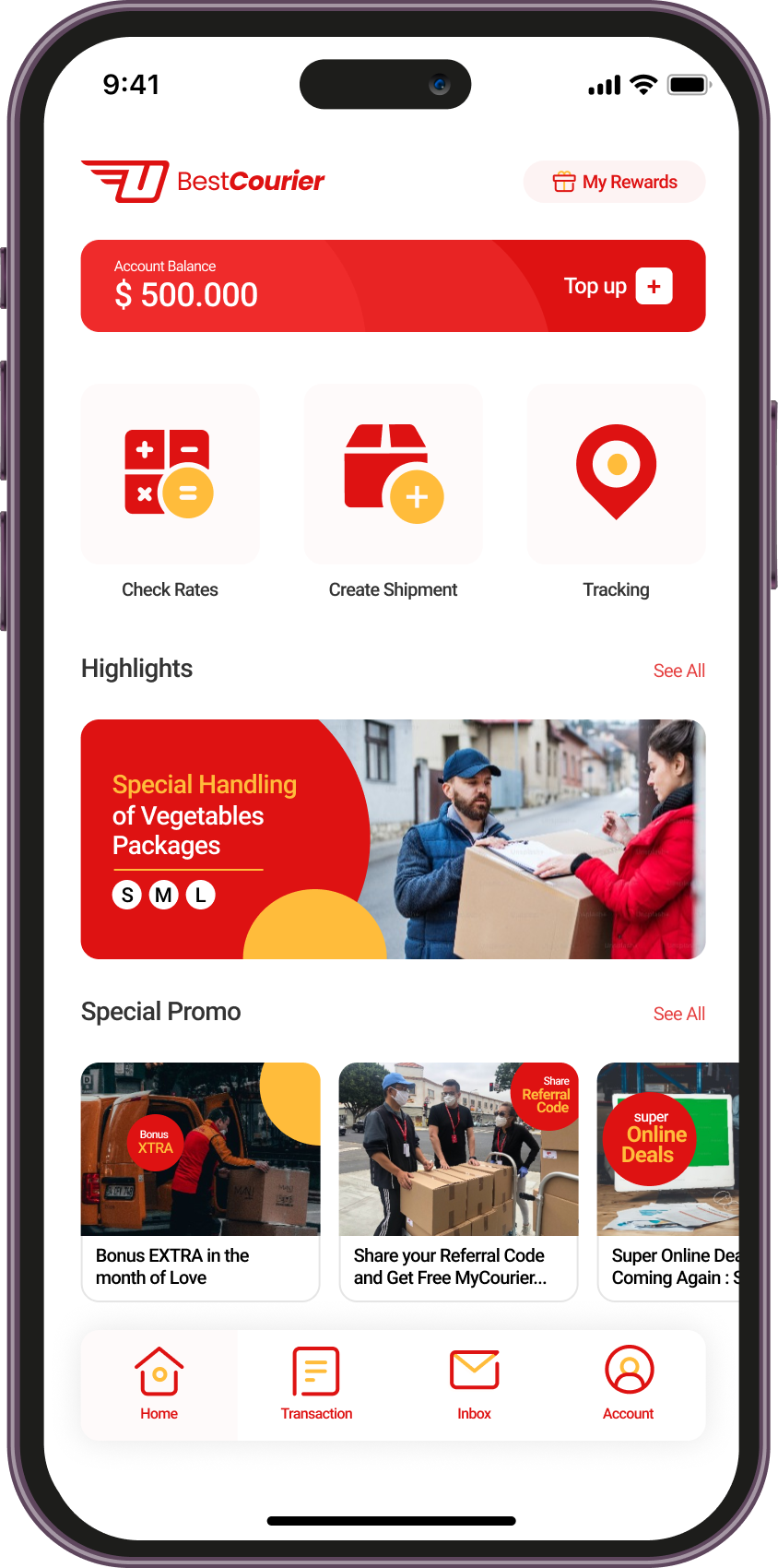 Tailored Solutions for Your Courier Delivery Business
Here is a list of solutions we were able to offer to our client through the on-demand courier delivery app development services.
Better Driver Support
Drivers can find the best shortest routes to avoid traffic and ensure on-time day delivery.
Top-Notch Security Measures
We have added the best security measures such as double authentication to ensure security.
Real-Time Courier Tracking
Stakeholders can track their couriers in real-time to check the status and to stay updated with the latest information.
In-App Chat Option
Drivers and office managers can chat during the delivery process to inform them about the routes, delivery times, and delivery status.
Online or Cassy-On-Delivery Payment
We have added a payment gateway and also a cash-on-delivery facility for people for their convenience.
Automated Processes
The app automates all the processes such as order management, dispatching, delivery management, etc.
Technologies Used for Courier App Development
Here is a list of technologies we have used to develop an on-demand courier delivery app.
Impact
Here is what we have achieved for our client:
1. The on-time delivery ratio increased to a great extent.

2. Automated processes became error-free.

3. All the operations are streamlined to offer flawless services.

4. Drivers got the best routes for quick deliveries.

5. Overall, the app helped the business to improve productivity and efficiency.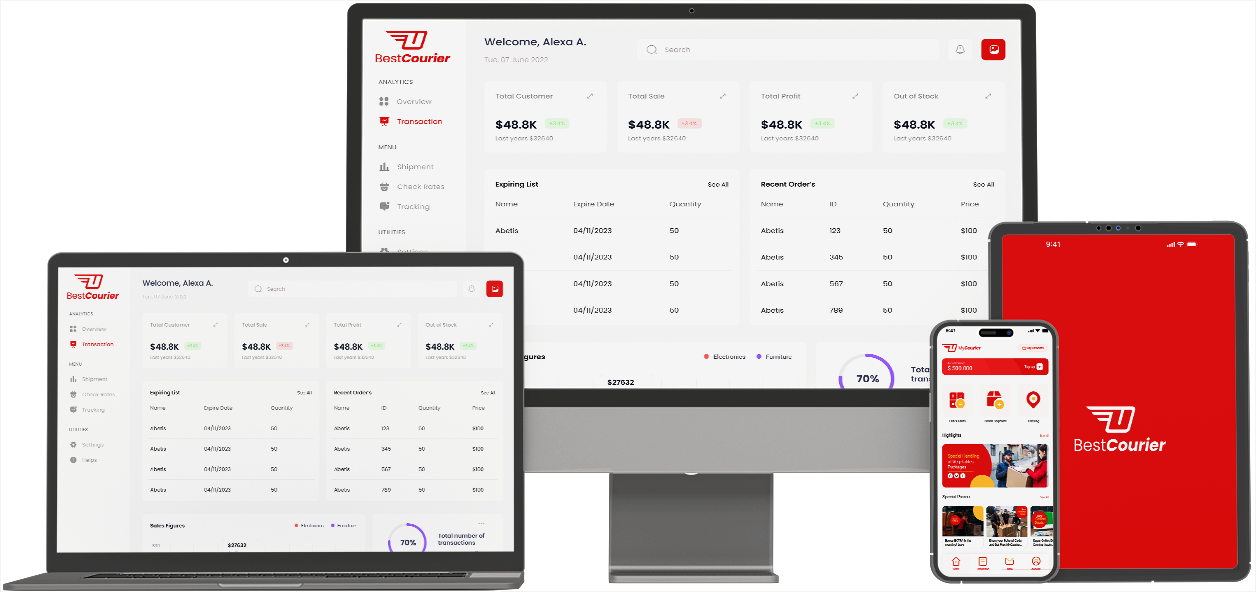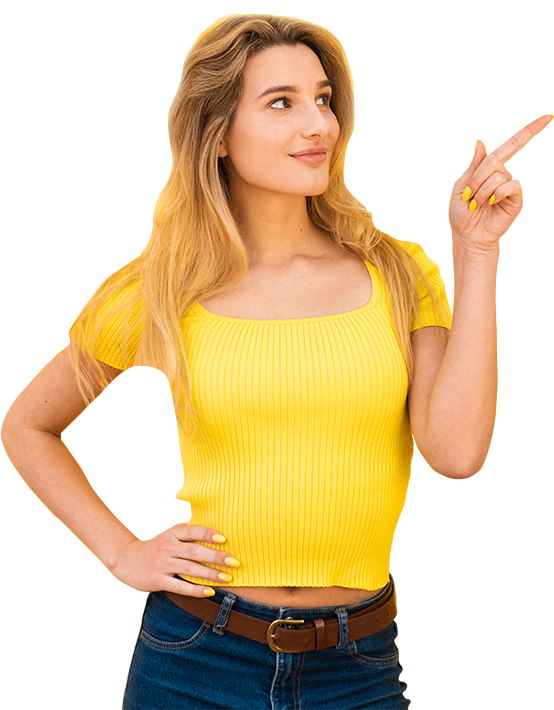 Start your 1-Week Risk-FREE Trial Now!